UCC Alumna Wins Overall Best Candidate for 2021 ICAG Graduation
An alumna of UCC, Ms. Mmabila Deborah Azika, has been adjudged the overall best candidate for the 36th Institute of Chartered Accountants, Ghana (ICAG) Graduation Ceremony.
 
In addition, Ms. Azika won the best candidate for Level 3; Overall Best Candidate (First Attempt, Level 3), Best Student in Advanced Taxation (Level 3), and the Best Female Candidate at the ceremony which was held at the University for Professional Studies, Accra. 
During the 2020 ICAG Graduation Ceremony, Ms. Azika was the Overall Best Candidate in Management Accounting (Level 2) and the Overall Best Graduating Candidate (Level 2). 
She was presented with certificates and other prizes at both ceremonies.
Ms. Azika pursued Bachelor of Commerce (Accounting) at the School of Business and graduated with First Class Honours in 2019. After completing UCC, Ms. Azika joined  Emerging Public Leaders of Ghana (EPL), a Non-Governmental Organisation that recruits,  trains, and posts final-year university students to public sector organisations.  The recruitment is aimed at creating a pathway for the youth to join Government service and contribute towards causing positive change in their organisations.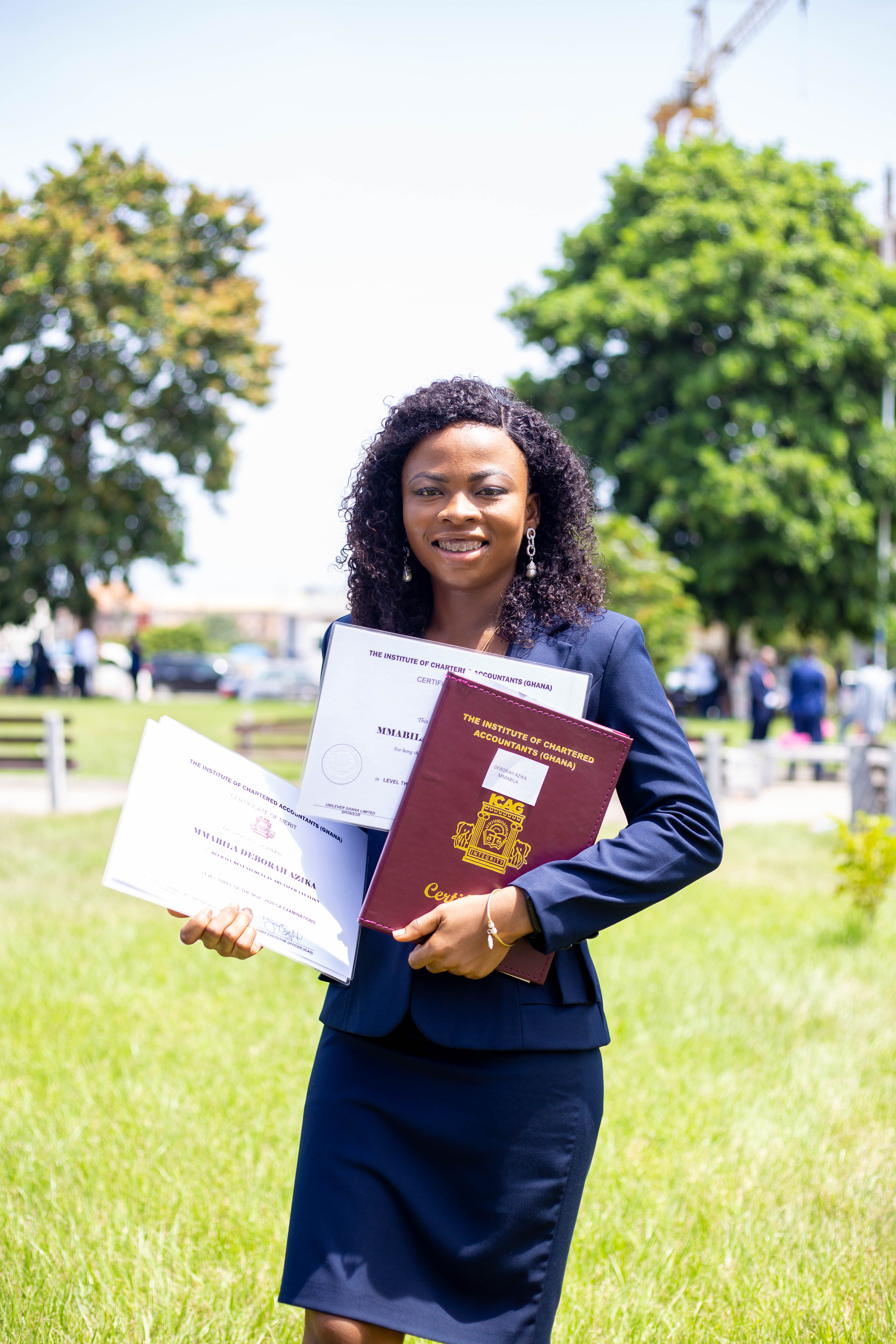 Through EPL, she was posted to the Ministry of Finance for her national service and was subsequently employed as a staff of the Ministry.
Ms. Azika said she was motivated to do more in the field of Accountancy to contribute to the success stories in the field. She indicated that her desire was to inspire young graduates and students especially ladies to aspire to become responsible leaders in any endeavour they found themselves.
Products of UCC have over the years won the overall best candidate's award and other awards since the inception of ICAG Graduation.