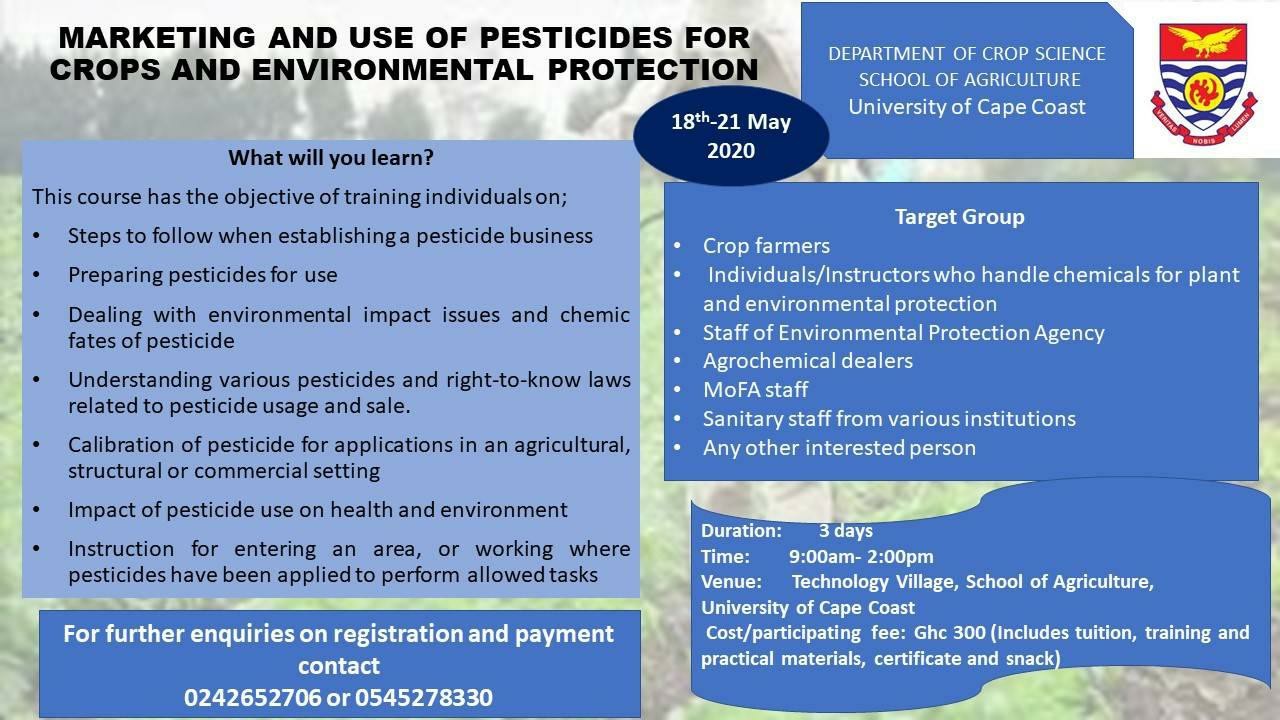 The Department of Crop Science, University of Cape Coast is organising a 3-day training workshop on "Marketing and uses of Pesticides for Crops and Enviromental Protection from 18th to 21st May, 2020 at 9:00 a.m. to 2:00 p.m. each day.
Participants will learn about:
Steps to follow when establishing a Pesticide business
Preparing pesticides for use
Dealing with environmental impact issues and chemic fates of pesticides
Understanding various pesticides and the right-to-know laws related to pesticide usage and sale
Calibration of pesticides for application in agricultural, structural or commercial setting
Impact of pesticide use on health and environment
Instruction for entering an area or working where pesticides have been applied to perform allowed tasks
The target groups for the workshop, include:
Crop farmers
Individuals/Instructors who handle chemicals for plant and environmental protection
Staff of Enviromental Protection Agency
Agrochemical dealers
MoFA Staff
Sanitary staff of various institutions
Any other interested person
The cost of participating in the workshop is GH¢300.00. This covers tuition, training and practical materials, certificate and snacks.
For further enquiries on registration and payment, please contact 0242652706 or 0545278330.
Key Features / Side Attractions